En-Bloc COLLECTIVE SALES Guide 101
En-Bloc COLLECTIVE SALES Guide 101
En-Bloc COLLECTIVE SALES Guide 101

How to Spot En-Bloc Potential in Singapore? Why the collective sale matter for you? How to spot condominiums wit…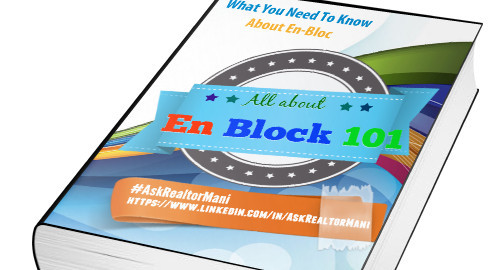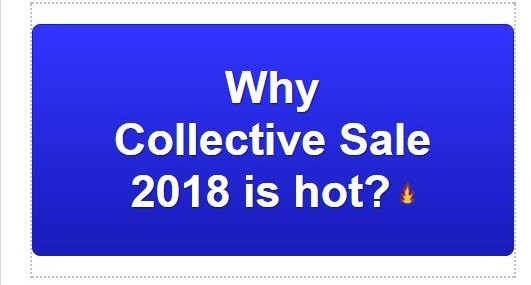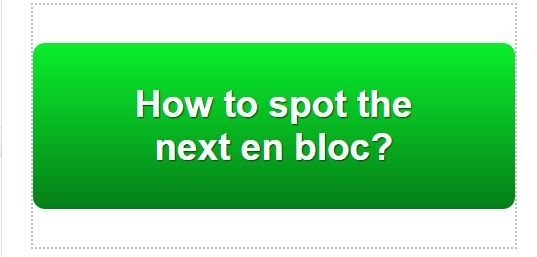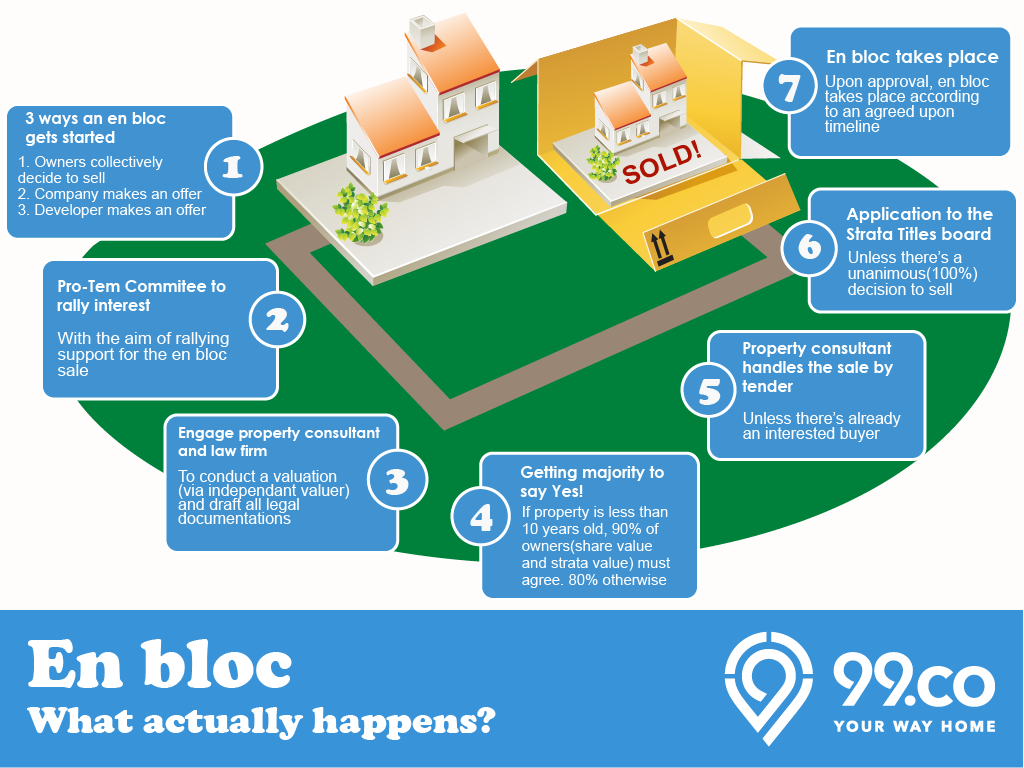 Why would people want to undergo the en bloc process?
Why is en bloc significant?
How is the en bloc process done?
So what now?
The collective sales and en bloc fever in Singapore is far from over. Recent estates which have been released from sale include How Sun Park, near Bidadari, as well as Pearlbank Apartments in Outram. If successful, these will add to the approximately 2,700 homes which have been sold en bloc in 2017. This is a marked increase from the 600 homes which were sold via the same last year.
SINGAPORE EN BLOC 101: The ultimate collective sale guide
1) How do I know if my condo has en bloc potential?
2) How do I start an en bloc attempt?
3) What if I can't get enough consenting owners to go en bloc?
4) What happens if I don't want to go en bloc?
5) How long is a typical en bloc process?
6) When will I get my money if the collective sale is successful?
I7) What is the impact of collective sales on property prices?
8) What if there are no bids for my en bloc property?
9) How long is this en bloc cycle likely to last?
10) If my property is sold in an en bloc, will I be eligible to purchase a new HDB (BTO) or an EC?
11) I am Singaporean and my en bloc property was my first and only private residential property. Will I be subject to the 7% Additional Buyer's Stamp Duty (ABSD) for my next property purchase?
12) What is a bridging loan and how can it help en bloc owners?
Practice Circular provides guidance on conducting a collective sale of a property
With the renewed interest in collective sale of properties, CEA has issued a Practice Circular to guide the industry on the general duties expected of estate agents and salespersons when conducting a collective sale of a property.
Being agents to the Collective Sale Committee (CSC), estate agents and salespersons are sub-agents of all subsidiary proprietors. In view of this, they are required:
To act in good faith and obtain the best price possible for all subsidiary proprietors;
To act in accordance with procedures laid out in the Land Title (Strata) Act;
To act even-handedly between all subsidiary proprietors;
To avoid any potential or actual conflict of interest;
To make full disclosure of relevant information;
To act in a transparent manner and with conscientiousness, care and diligence;
Not to make or attempt to make secret profits.
En bloc fever is now on (again) in Singapore. Whether or not your crummy old apartment will reap you a windfall, it's still good to know what your fellow Singaporeans are going nuts about
Enbloc Sales Process – 8 Potential Conflict to know about
News, Resource and information of Collective Sale for Singapore property market by PropertyGuru.com.sg, Singapore's leading property site.
En Bloc Sales 2018 April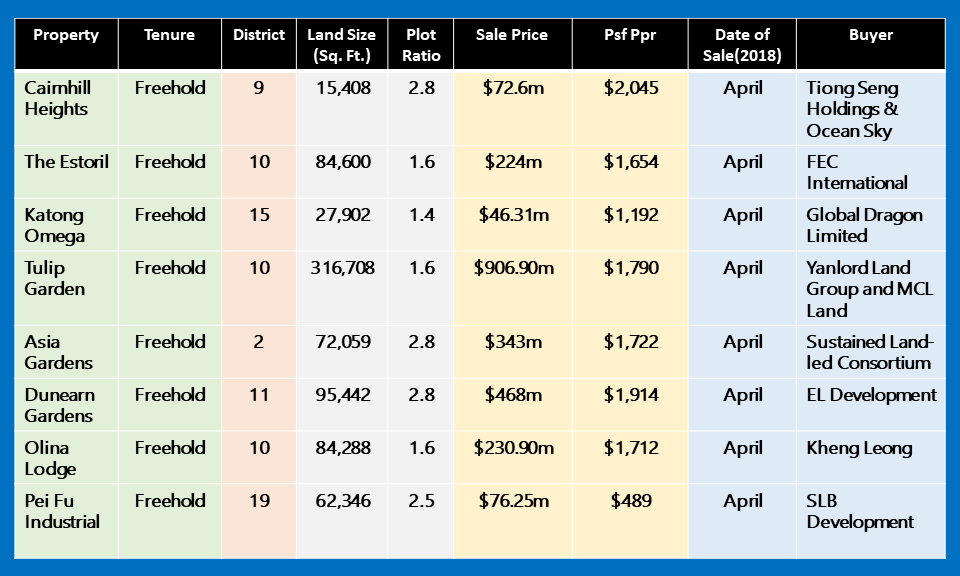 En Bloc Sales 2018 March
We band the interest of strata owners together to agree and unlock the latent value of the land their properties sit on.
We advise clients on the full range of acquisition and disposal services across all asset classes, including en-bloc developments. Our team provides solutions to developers, fund managers, institutional investors and UHNWIs, amongst others.
En Bloc Sales 2018 Jan & Feb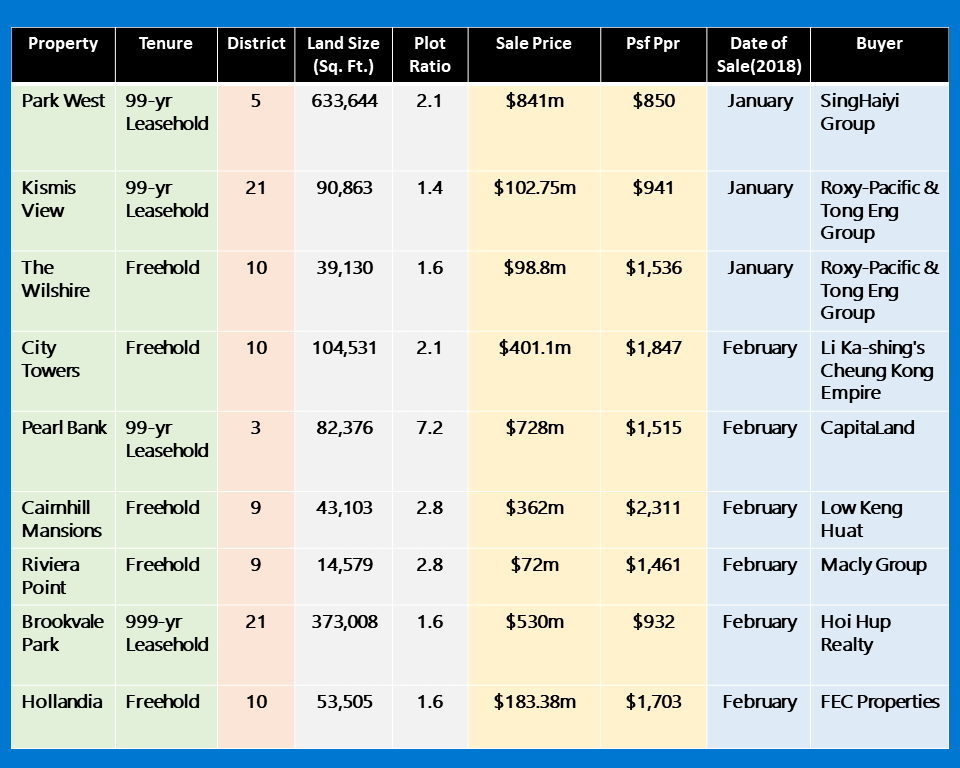 As URA indicated that it will not significantly increase the GLS supply, developers who are still looking to shore up their land bank are likely to turn to collective sale sites.
Previous research by C&W indicated that in contrast to past collective sale cycles which was led by freehold projects, the current cycle was however led by 99-year leasehold projects. Indeed, the future supply from 2018 onwards currently comprises of approximately 25,500 99-year leasehold units, as compared to just 4,900 freehold units.
Therefore, there is an undersupply of freehold units which present an opportunity for developers who still prefer freehold sites over leasehold ones. Developers who acquire freehold sites will be able to target long-term investors and buyers with a preference for freehold status, such as those who have a strong bequest motive.
SINGAPORE — Seven years after the last en bloc fever, many Singaporeans living in condominiums scattered across the island are once again caught up in a world where neighbours become millionaires or bitter enemies overnight, and a pot of gold awaits, literally, at the cost of their home.
Why do developers pay a premium for en-bloc sale sites? The answer lies in the redevelopment timing option
For educational purposes only. All copyrights belong to their respective owners.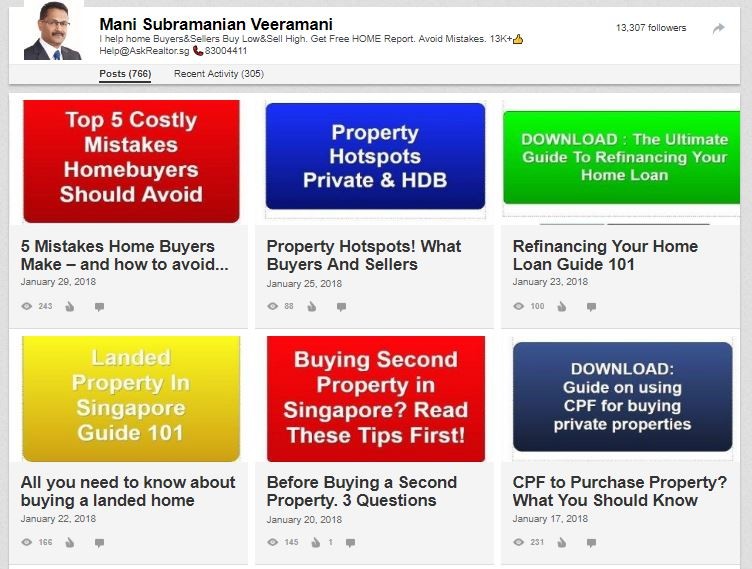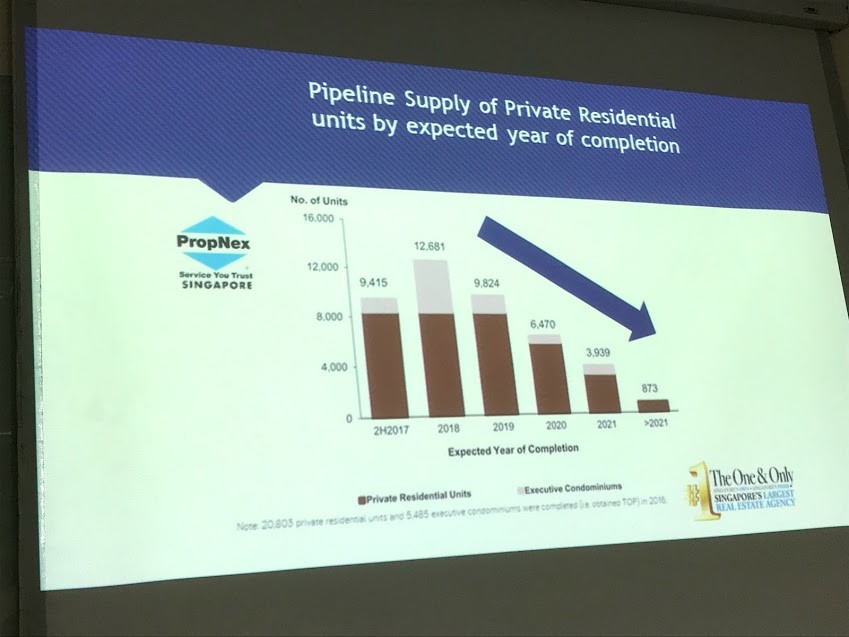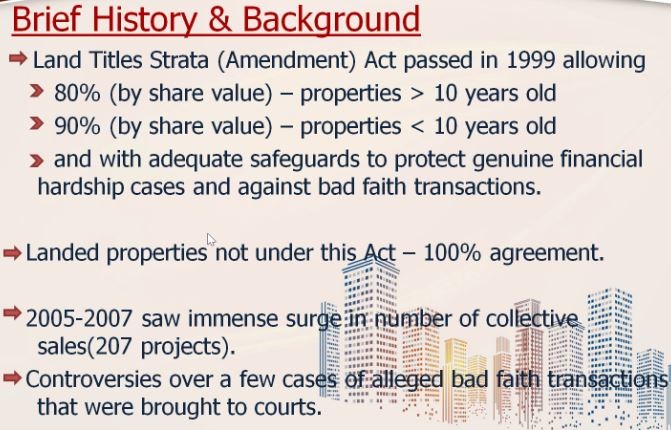 Don't miss more posts by REALTOR Mani 玛尼 மணி Subramanian Veeramani
Check it out my posts (700+) https://www.linkedin.com/today/posts/AskRealtorMani
📞+6583004411 www.bit.ly/MessageMani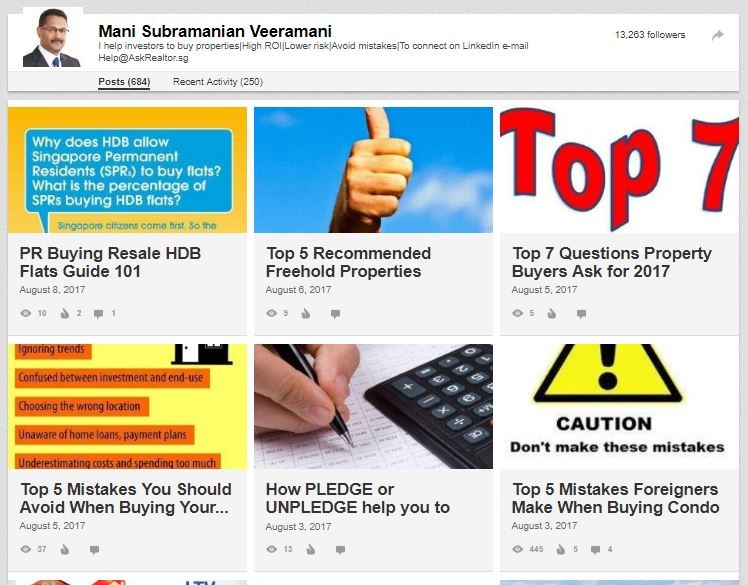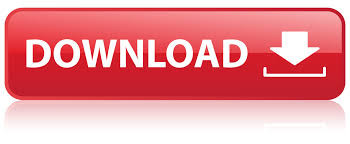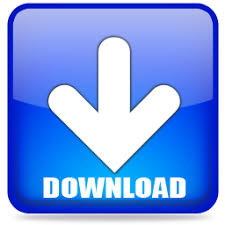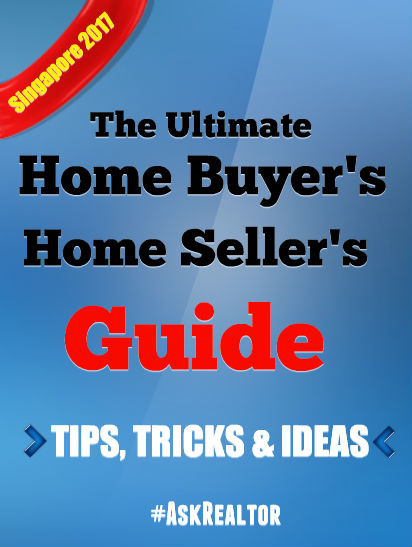 Preview
Preview
Preview
Preview
Preview
Preview
Preview
Preview
Preview