DOWNLOAD Property Insights Consumer Guide 2018
DOWNLOAD Property Insights Consumer Guide 2018
DOWNLOAD Property Insights Consumer Guide 2018

For educational purposes only. All copyrights belong to their respective owners. Get Full HOME Report FREE #AskR…
For educational purposes only. All copyrights belong to their respective owners.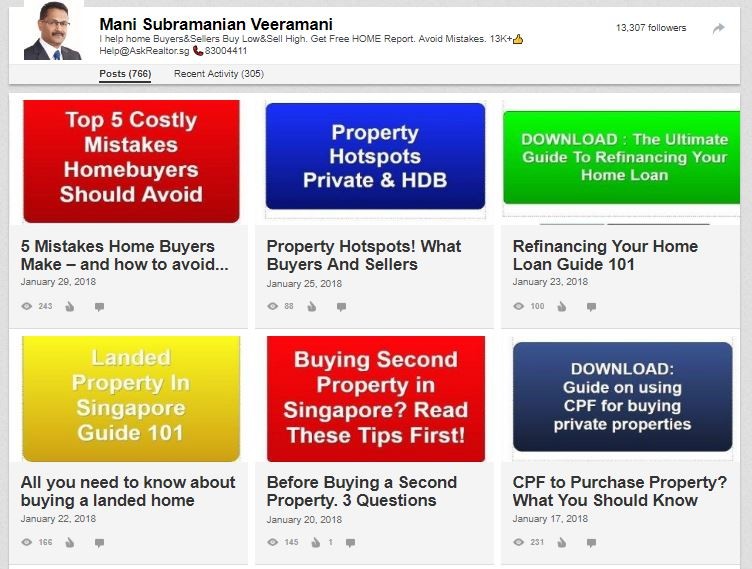 Outlook 2018
Property market finally on the upturn
After three years of falling prices, 2018 is looking like the year that the Singapore property market's long-awaited turnaround finally gains traction. Analysts reckon that a trough has been reached though they are careful to tamp down excessive optimism.
Morgan Stanley report expects 8% price increase and close to 50% presales growth here; CDL is its top stock pick
SINGAPORE'S property market came in as the most promising one among Morgan Stanley Research's rankings of Asean markets which include the Philippines, Thailand and Indonesia.
Residential Property
Read more..
Residential outlook for 2018
Most property consultants are expecting new-home sales to ring in at roughly 11,000 units for 2017. This is a 38% increase from the 7,972 units registered in 2016, says Tricia Song, Colliers International head of research for Singapore.
This year, 18 private residential projects with an estimated 6,000 units were launched for sale, says Ong Teck Hui, JLL national director of research. He foresees about 20 projects being launched next year, yielding 8,000 to 9,000 units. Ong's forecast for new home sales in 2018 is 11,000 to 12,000 units.
Read more…
Looking Ahead to 2018: Property market poised to roar back to life
SINGAPORE — After several years in the doldrums, the recovery of the Singapore property market will be in full swing in 2018, experts say.
The jury is still out on whether concerns over a potential supply glut are warranted, but experts point out that how the market shapes up next year will depend very much on demand from buyers. This, in turn, hinges on the one major lever which the Government could yet call upon: The cooling measures, several of which — including the Total Debt Servicing Ratio (TDSR) — have remained in place since 2013.
Read more…


Singapore Market Outlook 2018
ECONOMY
Supported by the strong rebound in the manufacturing sector and a synchronised recovery in global economies, Singapore's annual GDP growth of 3.6% in 2017 surpassed initial estimates. While growth is expected to moderate in 2018, the continued focus on digitisation and transformation of Singapore's key industries will help pave the way for more sustainable growth in the longer term
OFFICE
The Singapore economy has shown stronger growth momentum in the latter half of 2017. While this has been largely powered by the manufacturing sector, the services sectors have shown promising signs of life. This is expected to underpin demand amidst a supply pipeline that is tapering off. With these stronger market fundamentals, a robust office rental recovery looks set to be underway in 2018.
RETAIL
The downward pressure on the retail market could be coming to an end, as it finds its footing amidst stronger economic fundamentals. Placemaking will remain a key focus for landlords and retailers as they seek to play a more proactive role to keep their customers engaged.
LOGISTICS
Warehouse supply hit a record level in 2017 as most major logistics developments were completed. Net absorption lagged supply, which weighed on occupancy. Along with the robust growth in macroeconomic industrial indicators in 2017, the industrial market is beginning to rebalance as net absorption slowly catches up with the net supply.
RESIDENTIAL
Total housing demand in 2017 was 25,010, far exceeding the previous three-year (2014-2016) average demand of 14,447 units. Overall homes prices have risen for two consecutive quarters to recover by 1.1% for 2017 after falling by 13.2% through 15 quarters of decline. As home prices turn around, fundamental demand now stands at around 18,500 units.
CAPITAL MARKETS
The recovery in the occupier market influenced a strong drive in Singapore's investment market in 2017. After a busy year driven by the wave of residential collective sales and several large commercial deals, it is back to normalisation for the investment market in 2018.
Read more…


Singapore Research & Reports
Your Source for Real Estate Market Research and Reports
By researching and analysing global trends and opportunities, our team delivers valuable insights to our customers to make more informed real estate decisions.
Read more…
Office Research
Savills Research and Consultancy aims to offer objective advice to clients in order to help them make well informed real estate related decisions and realise pre-defined goals.
Read more…
Industry / Real Estate
Office Real Estate (Singapore)
Overall Outlook
Expect a recovery in office rents. Based on the CBRE data, Grade A CBD office rents bottomed in 1Q17-2Q17 at S$8.95 per square foot per month (psf/mth) which is earlier than consensus and our expectations of a low at end-2017 and early-2018. Since then, Grade A CBD rents have started to recover, increasing to S$9.10 psf/mth in 3Q17 and ending the year at S$9.40 psf/mth (+3.3% YoY, +3.3% QoQ). The improvement in 4Q17 was the first on-year rise in nine quarters and second consecutive quarter where we saw an on-quarter rise
Read more…


Looking ahead: Singapore's real estate market in 2018
2018 looks promising for Singapore's real estate sector.
Singapore government's series of cooling measures, introduced between 2012 to 2013, resulted in the local residential market trading into negative territory for few years. Four years on, we finally see the property market bottoming out in Q3 of 2017 and witnessed a pick-up in transaction activities, particularly in the residential sector.
Read more…
Industry / Real Estate
Industrial Real Estate (Singapore)
Overall Outlook
We believe the outlook for Singapore's industrial sector will remain soft in the immediate term and will only start to bottom out from 2018 onwards on the back of abating supply risk. The manufacturing sector's recent recovery is fuelling expectations that demand could pick up in 2018 and bottom out in 2019, just as supply abates. However, the recovery is uneven as firms are still looking to consolidate or downsize their space requirements to remain cost efficient. Vacancy rates are expected to rise to 11% and bottom out only from 2019.
Read more…
Industrial Research
Savills Research and Consultancy aims to offer objective advice to clients in order to help them make well informed real estate related decisions and realise pre-defined goals.
Read more…


S'pore tops Asean for 2018 property market growth forecasts
Morgan Stanley Research, which compiled the league table, is so bullish that it expects home prices here to rise 8 per cent this year and again in 2019, with demand outweighing a tight supply.
It also expects higher sales of new homes as a buoyant collective sale market drives up demand while reducing the supply of units to buy.
Read more..
5 property trends we'll probably see in 2018
It's almost 2018, and if this year was anything to go by, things are about to get crazy. Everyone's expecting an upturn in the property market – but the question is when. On top of that, we have some new fads that are popping all over the place. Here are some of the things to brace for:
Read more..
Singapore Property Market Looking Up For 2018
Given the higher land prices and anticipated market recovery, new private home prices will likely be higher in 2018.
The private residential market is widely expected to perform better in 2018 due to improved consumer sentiments. According to PropertyGuru's latest Consumer Sentiment Survey, many potential buyers are looking to make their purchase in the next few months driven by the strengthening property market.
What are the factors driving this improved sentiment and is there any merit to it?
Read more…
Report: Average Home Prices In Singapore Could Rise By 17% Over 2018-2021
The prospects for the Singapore property market are bright, with investment volumes to remain strong and home prices forecast to rise, revealed a 2018 Asia Pacific Property Outlook report released by Colliers International on Wednesday (10 January).
Read more…
Last Week in Numbers: Singapore Property 2018 Forecast
It can be useful to have a quick summary of what happened in the economy and markets in the week before. Here are some of the important developments and data that emerged last week.
Read more…
Property Insights